Overview
Illustration
How Does a Contactless Valet
Operation Work?
"While hotels, airport, casino, and hospital valet slowly come back online,
the once chivalrous world of valet will have to adjust to a contactless
experience for both valet staff and valet guests."
-Adam Szabo, Founder of O-Valet
Steps
Contactless Valet Begins And
Ends At the Curb
Valet is traditionally a high-contact, high-touchpoint business. The average hotel, casino, or airport valet driver will meet and greet with hundreds of guests per shift. Each stage of a vehicle's movement may involve a different valet driver, resulting in multiple points of exposure.
O-Valet provides a 100% contactless valet solution, from beginning to end.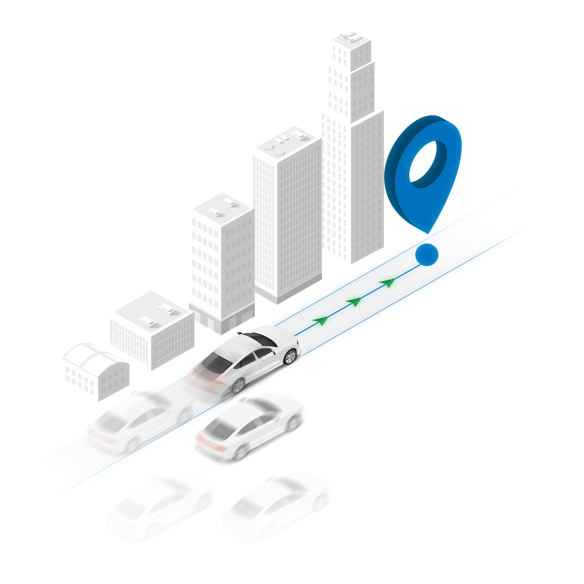 Step 1.
Contactless Arrival

On arrival, guests are instructed to remain in their vehicle while O-Valet takes over and sets in motion the complete contactless experience.
This ensures that the valet team are safe by maintaining a proper distance, as well as the guest and their loved ones.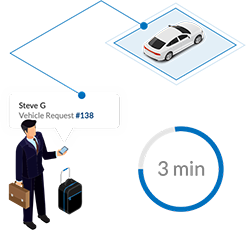 Step 2.
Contactless Request
At the time of departure, the valet guest can request for their vehicle from the comfort of their room.
A fully interactive request tool by O-Valet powers the entire experience, allowing guests to request for their vehicle now or in the future.
In the event that they change their mind, they can just as simply cancel or change their vehicle request with a few taps on their phone, tablet, or laptop.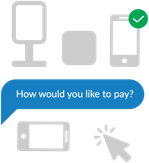 Step 3.
Contactless Payment and Departure
When your guest is ready to leave, O-Valet links with any payment processor in order to facilitate a fully contactless payment.
Revenue reports provide you with full visibility for all charges, payments, payment methods, and even the type of valet rate, such as overnight, transient, restaurant, spa, and many more.